Westmount driving school in Montreal downtown is offering Quebec mandatory Road Safety Education Program (RSEP). As a certified driving school in Montréal downtown, we are proud to offer the Quebec road safety education program. For more information regarding admission and course outline please read below.

RSEP driving course admission requirement:
The student driver must be 16 years of age or more. Must have full consent from father, mother or legal guardian, if the student is under 18. Here is the link from SAAQ
For full details find it here SAAQ RSEP

How to obtain a Quebec class 5 driver's Licence:
First, step Register online with Westmount driving school for the Road Safety education program.
Complete Phase 1 (5 Theory modules) including a knowledge evaluation to get attestation for the Learners Licence.
Next 12 months finish Phases 2, 3 & 4 with respecting the RSEP program outline.
Attend a knowledge test again at the SAAQ center after 10 months from the day you obtained a Learners licence + after 12 months from the day you obtained a learner's licence to a Road exam.
Full Road Safety Education Program outline PDF download here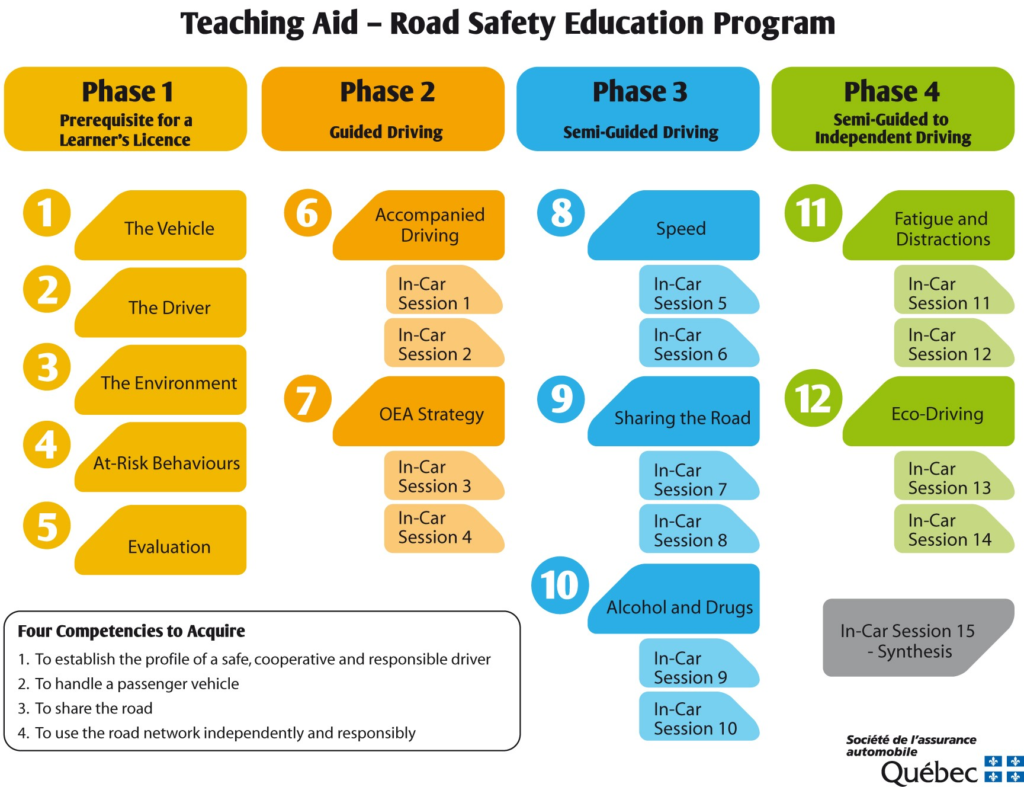 Total course hours: The full RSEP driving course includes 24 hours of theory class and 15 (55 minutes) driving classes.
Promo Full driving course $995 + GST & QST
(Payment option: Payable in 6 equal instalments of $190.66)
Mandatory RSEP books: $50 + GST & QST = $57.49
Payment plan:
$190.66 Beginning of Phase 1
$190.66 Beginning of Phase 2
$190.66 Halfway through Phase 2
$190.66 Beginning of Phase 3
$190.66 Halfway through phase 3
$190.66 Beginning of Phase 4
Before your online registration please read the SAAQ medical declaration & RSEP terms with Westmount Driving School.
For more information don't hesitate to get in touch with us or register online below:
Phone: 514-651-6945
Online registration submission form: