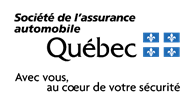 Choosing a driving school in Quebec can be a daunting task, but there are some key factors that you can consider to make an informed decision. Here are some tips on how to choose a driving school in Quebec:
Accreditation: Choose a driving school that is accredited by the Association québécoise des transports (AQTr) or the Société de l'assurance automobile du Québec (SAAQ). Accredited driving schools have been approved to provide driver education and training, and they meet certain standards of quality and safety.
Reputation: Look for driving schools with a good reputation. You can check online reviews or ask for recommendations from friends or family who have taken driver education courses in the past.
Instructor qualifications: Check that the driving school employs instructors who are qualified and certified by the SAAQ. Instructors should have experience teaching beginner drivers and should be able to provide a safe and supportive learning environment.
Course offerings: Consider the course offerings of the driving school. Some schools may offer packages that include classroom instruction, practical training, and road tests, while others may offer individual courses that can be customized to your needs.
Price: Compare prices of different driving schools and choose one that fits your budget. Keep in mind that the cheapest option may not always be the best choice, and investing in quality driver education can save you money in the long run by reducing your risk of accidents and fines.
Location and schedule: Choose a driving school that is conveniently located and has a schedule that works for you. Some schools may offer evening or weekend classes, while others may have flexible scheduling options.
By considering these factors, you can choose a driving school in Quebec that meets your needs and provides you with quality driver education and training.